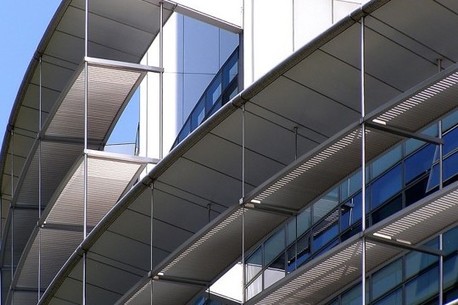 PROFESSIONAL BUILDING ENERGY AUDITORS
Panaltech Consulting provides quality energy audit services for commercial and industrial owner to achieve both energy efficiency and financial performance
With personal consultancy base service since 2015, we had officially registered Panaltech Consulting Sdn Bhd under Malaysia Companies Act in June 2017, to become a market leading energy consulting and energy optimization service provider.
Panaltech Consulting focuses on helping clients to identify opportunities for energy optimization through detailed energy audits, system performance verification, and energy monitoring. We help clients to optimize their efficiencies in both energy usage and operational process, which hence improve productivity and lead to improvement of financial performance.
Our team is dedicated and expertise in energy efficiency, ACMV system design, energy saving solutions and renewable energy solutions. With our in-house experts and professional associates, we are able to assist client's energy needs around the whole nation.
Featured Services:
Building Energy Audit
Energy Efficiency Consultancy
Chiller System Optimization
ACMV Design & Installation
Energy Performance Contract
Solar Renewable Energy
Training & Seminar
ENERGY EXPERT
Mr. Dharamarajah A/L Tahamly Rajah (CEO, E-eye Sdn Bhd)
Specialist in commercial / industrial facility system energy efficient retrofit, oppose more than 20 years experience in measurement studies, energy audits and feasibility studies. He is the expert in designing energy management (Instrumentation) control systems for HVAC and Compressor Systems. Experts in managing energy pattern and identify saving opportunities in both commercial and industrial buildings. Being the Honorary Secretary for MAESCO (Malaysian Association of Energy Companies), he always be the speaker on Energy Audit and Energy Retrofitting for MAESCO members, Energy Commission and many private organizations.
Expertise:
Building Energy Audit
ACMV System Design & Audit

Chiller System Optimization
Energy Perfomance Contract
POWER, ELECTRICAL & AIR-CONDITIONER SYSTEM EXPERT
Mr. Ferdinand Ng (Managing Director, Ener-Save Sdn Bhd)
Specialist in design and installation for ACMV system, electrical system, chiller servicing and air-conditioner energy saving solutions. Ener-Save has been the principal and market leader in hydrocarbon air-conditioning refrigerant for more than 12 years, which provide guaranteed system performance and energy reduction to the users. Today, Ener-Save has started design, fabricate, promote and install hydrocarbon chillers in Malaysia market. Their fields of expertise covers energy savings system, power electrical & control wiring works, control switch board & distribution board, air-conditioner/chiller servicing and maintenance.
Expertise:
Power & Electrical Works
AC & Chiller System Servicing & Maintanance
HC Refrigerant Saving Solution
SOLAR SYSTEM EXPERT
Mr. Edmund Loo Chun Keat (Managing Director, Leveragedge Sdn Bhd)
Specialist in solar energy and energy efficiency solutions based in Malaysia. A qualified electrical engineer and certified grid-connected solar PV system service provider registered under SEDA Malaysia. His company offers consultancy services, design, planning & installation of photovoltaic systems and energy efficiency solutions with excellent after-sales supports. The team consists of electrical engineers, civil & structural engineers, certified construction project manager, and ST Certified wireman. The company has a combined experience of over 10 years in solar industry, with over 3MW solar PV system installed and over 40MW of solar PV system designed.
Expertise:
SEDA Approved Solar System Service Provider
Solar System Design, Installation & Maintenance
FiT Program
PANALTECH CONSULTING SDN. BHD. (1233567-X) 
1st Floor, Wisma SDC, No. 25, Jalan Kajang Perdana 3/2, Taman Kajang Perdana, 43000 Kajang, Selangor
Tel : +603 8741 9885 | Fax: +603 8741 9860 |   |   Email : panaltech@gmail.com­­­­